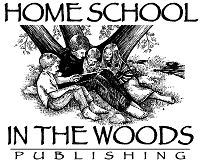 History is something that can easily be very dry and boring with all the dates and information. I've recently discovered that our youngest has become more interested in learning about some of the historical events that have happened. He also enjoys hands on learning much more than just reading a textbook. This year we delved into lapbooks with him more than we have in previous years. I'm not sure why we haven't been doing them the last few years other than I thought he wasn't able to do the writing, so I didn't attempt them. When the older two kids were younger we did lapbooks for almost everything we studied in science and history. They seemed to learn so much more and be able to pull that information out when we did more hands on activities. The last few weeks Issac and I've been exploring World War II using the Time Travelers American series from Home School in the Woods.
Our first experience with Home School in the Woods was when we were able to review HISTORY Through the Ages Project Passport World History Study:Ancient Greece. We both loved all the different parts to this program and it gave us lots of freedom to study and learn how it was best for us.The program is set up, so that you really don't have to do anything extra. If you want to add additional books and projects that's totally up to you, but everything is included here to set you up to learn anything and everything you'd ever want to about World War II. One thing I realize after reviewing last time was that I needed to do a bit more prep work this time before we got started. I found that my son got easily bored with some of the cutting and prep work and if I helped him then his mind wondered and he lost interest. This time when I got my link to download I printed out everything we needed for the first eight weeks and prepped it all in one afternoon. There are several ways that you can get started either by going through each lesson and seeing what is available or going under the masters section and just printing one thing after another. I personally like going through each lesson because sometimes there are activities that I know we won't do. The one activity that we didn't do was the newsletter. While I love the idea of it for my youngest his writing capabilities aren't there yet and it would be frustrating to him. I do think a few years down the road he'd be more capable. I'm always impressed by the quality of the activities as well as the variety. It's not your same cookie cutter activities for every lesson. There are some items that are consistent throughout the program like the timeline and maps, but then additional learning activities vary. I think this is important because it helps keep the children interested. Some of the map activities had overlays and while I loved the idea of it I found it a bit confusing. I'm not sure why I did, but I just struggled even though there were wonderful directions. My son did feel like some of the lessons were a little long, but for the most part he was able to listen and comprehend what I was reading to him. I'm a paper person and so I love to print the lessons and the lesson projects page, so that I have everything right in front of me. The project page is a wonderful thing in my opinion because it breaks everything down that is offered for you all in one place. I truly believe that children learn more and retain it at a higher rate when there is more hands on learning being done.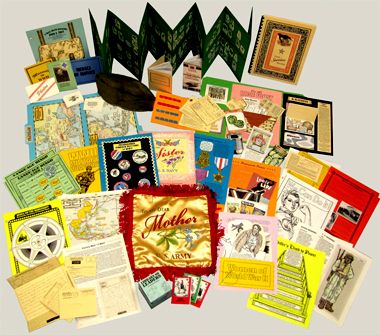 Here are a few pictures of what we worked on recently. Issac's favorite thing was the Language Bingo. We were using words like leader, prisoner, war, battle & power in the languages of German, Italian, French, Russian & Japanese.
Home School in the Woods has so many wonderful series. The Time Travelers American Series that we were reviewing has quite a few wonderful packs. They have New World Explorers, Colonial Life, The American Revolution, The Early 19th Century, The Civil War, The Industrial Revolution through the Great Depression and World War II. They've also got their Activity-Paks. In this series you can chose from Make-A-State, The Old Testament, The New Testament, Composers as well as Artists. If you are wanting to make a timeline that can last through all your studies or you want to keep your timeline as a keepsake then you need to check out Timeline Trio. If you are interested in Lap-Paks to really delve into a subject then there are some wonderful ones currently available. The following are available now for grades 3-8 with more coming in the future: U.S. Elections, The 20th Century in America and Wonders of the World. If you have a little bit younger students, grades k-2, then currently you can study Benjamin Franklin or Knights.
There is also a NEW item that has just come out called A La Carte projects. These are great for hands on learning when your kids are interested in a specific subject and maybe don't want to do a large project kit. This is so exciting for all those little rabbit trails that our kids find and want to go explore. There are currently 50 different project choices, so something for everyone for sure! If you want to check this new item out head over and you can get the Erie Canal project FREE with code

"alacarte". What a great way to check out their new series!
My fellow reviewers have reviewed many different items this time, so jump over and check out what they thought of all the different products that are currently available.