Our two older children have each done a health class before because I just felt it covered lots of subjects that need to be covered (LOL) I don't think either of the kids thought it was that interesting or really learned much from it. Jump forward to

Marsh Media

and their wonderful and interesting way to teach health to kids! Their videos are interesting and full of facts while keeping the student entertained and engaged. There are lots of subjects that should be covered and some are harder than others to discuss. Kids don't always want to talk about hygiene, but it's something that needs to be discussed quite frequently as they get older. There are videos on hand washing, brushing teeth, lice, nutrition, AIDS, puberty education for girls and boys as well as some videos for those with special needs and many more. Marsh Media is venturing out into the homeschool community with their

Homeschool Special

. You can receive access for 1 year to all 59 of their videos to watch and use in your homeschool. The price is very reasonable at $50.00 for a full year of access to all the videos. We watched quite a few of the videos and they ranged in their content. Here are a few of the videos that we watched:
Go Slow Whoa
Keep it Clean
Aloha Potter
Blood vs. Germs
Beas Own Good
AIDS Facts for Kids
I Know How to Act
Take Care of Your Teeth
Take Care of Your Ears
A Boys Guide to Growing Up
We really enjoyed the first video, Go Slow Whoa, because the video was set up like a game show. It was the good foods verses the bad foods :) We learned the basic food groups, about whether it's better to eat fruit or drink fruit juice and well as that the food you eat is a recipe for your body. We also learned about go foods and slow foods. Go foods are those that you can eat almost anytime. Some of those items are: veggies, fruit, skim milk, low fat yogurt, lean meat, fish, egg whites and beans. Slow foods are those that you can have a few times a week. Those are fruits with added sugar, sports drinks, baked chips & pretzels, dried fruits, white bread and rice, pasta, whole eggs, peanut butter and ham. There are also the WHOA foods that you should only have every once in a while. These are fries, donuts, large amounts of cheese, fried hamburgers, fried chicken, cookies and cakes, candy bars, ice cream, mayo, butter, chips and soda. We were shocked by some of the facts that we learned!! The average person eats 100 POUNDS of sugar in a year. Also, that one can of soda contains 1-13 TEASPOONS of sugar. I know many people try to avoid high fructose corn syrup, but the average person still gets over one PINT a week!! We also learned that the average person eats 4 POUNDS of salt EACH year! This video was chalked FULL of valuable information and the kids didn't see it as them being lectured to about eating right. It was all done in a fun, but yet teachable way.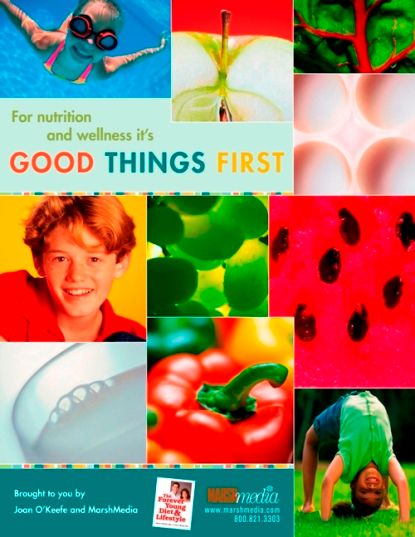 One of the other favorites was Keep It Clean Hygiene. This was for 5th-8th grades and we enjoyed the "rap" type feel to it. I think most kids enjoy when there is music to what they are learning and it helps them to remember facts as well. One of the key points in this video was that to get along in the world you need to be clean. I think most kids don't even realize when they get stinky and need to bathe (LOL) This video told the kids that nothing smells better than clean skin! One thing I liked was that they said inexpensive shampoo works just as good as the more expensive stuff. I think sometimes our kids get caught up in using certain soaps, shampoos and sprays. It's ok to use those things, but sometimes the very cheapest items work just as well. We also learned that acne is MOSTLY genetics. Girls get it younger than boys, but boys usually have more and worse outbreaks. I really hadn't thought about or realized how much genetics played into acne. I know so many people will just say wash your face, don't drink sodas and have too much sweets. While that can help, ultimately nothing you may do will be helpful if it's in your genes.
So many things to learn in these videos and they really are well done. I know that puberty may be a hard subject to talk to kids about, but sometimes there are ways to make it easier. Sometimes letting your child read a book or watch a video before you talk can be very helpful. It's a great way to get the conversation started and sometimes you need a little ice breaker for certain subjects:)

Marsh Media

has been providing quality educational materials to schools since 1969. They are branching out and hoping to work with homeschoolers to provide them quality health materials at an affordable price. If you are interested in their

Homeschool Special

check out

https://marshmedia.com/pages/homeschool-offer

to get more information. This is really a wonderful approach to teaching some of our basic health subjects to our children. Check out their social media:

Facebook

,

Twitter,

Google+

,

YouTube

as well as what my fellow reviewers thought: