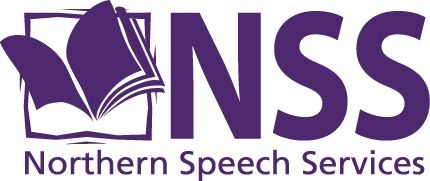 Issac has been in speech therapy basically his entire life. Just within the last six months has he stopped. There are still many things we need to work. When I saw

Color My Conversation

up for review by Northern Speech Services I was so hopeful that we would get this item. Color My Conversation is a multi-sensory approach to teaching children how to have conversations. The program incorporates auditory, kinesthetic, tactile and visual strategies to teach these conversation skills.

I knew this would be a winner with Issac because he does very well with the multi-sensory approach. The age range is about 5-12 for both the beginner and intermediate levels. The advanced level is 8-12 and the expert level is suitable for all ages. I decided that since Issac is almost 10 we'd just start at the beginning and work through the entire program.

When the box arrived in the mail I was so excited to open it and get started! This is what I saw when I opened the box up :)
One thing that immediately caught my eye was how colorful everything is. For the most part my kids seem more drawn to anything that is colorful rather than black and white. Issac came right over and started looking at everything and of course grabbed the ball! The first thing I did was pop in the cd manual, so that I could read about the program. There is a TON of information in the manual. I actually printed out all the pages that were related to the first lesson, so that I could sit down and read it. I usually prefer to read paper rather than on the computer. After I read the information and watched the training video's we got started. There are training videos that can be found on the website and I highly recommend watching these. These were very helpful to me and I watched them each several times. Here is a list of all the lessons included in the program:
Beginner Level
Intermediate Level
Advanced Level
Expert Level
I sat Issac down and told him we had an exciting new program to start using. When I pulled the ball out he was really excited to figure out how we were going to use it. We talked about how to say hello & goodbye and got started with lesson 1. He told me he didn't need to know how to say hello or goodbye because he already knew how too! I explained that I knew he did, but I thought it was best if we start from the beginning to get the best understanding of the program! He really like using the ball and actually asked me several times on his own if we could practice. He thought it was really cool to step on the stones and throw the ball in the house :) My plan was to work on Color My Conversation twice a week for about 30 minutes. We ended up doing that as well having a few impromptu sessions. I thought that was great because it didn't always seem like a planned activity. We moved easily into the next lesson-The Short Conversation. I really like how this program is set up because Issac doesn't seem to have trouble saying hi to someone, but often if they reply back and ask how he's doing he might ignore them. We talked about multiple things we could say to put on our next stone. I noticed that as we practiced Issac wanted to use all the ideas that we came up with in the beginning. As we moved more into lesson 3-The Long Conversation he did better. We really enjoyed this lesson with expanding into the longer conversation. I was really surprised how easily he took to adding the topics. I did notice he'd stare at the floor to see what topic ideas we had on the stone. As he got more comfortable he didn't do that as much. I noticed that every time I'd say it's time to do Color My Conversations he'd yell that he'd get the ball. I think the ball is really a great way to engage the students and honestly I enjoyed using it too! It makes it seem more like a game and for my son anything that is a game he's more excited about! We have made good strides in our few short weeks, but I feel this is a program that is well worth putting the time and effort into. I plan to continue to use this for many months. I'm anxious to get to where we can start putting our conversations into practice outside the home.
Rosslyn Delmonico, MA, RSLP, CCC-SLP has been a Speech-Language Pathologist for over thirty-five years. She works mainly with children and I can see how the kids would relate to her so well. She was so soft-spoken in the videos and explained everything so well. I felt after watching the videos that we couldn't fail or do the program the wrong way. Rosslyn really breaks it down into VERY manageable and approachable sections. I know when my son was in therapy they would often try to get other children into groups to have conversations. I think this is such a wonderful program that I plan to recommend it to his previous therapist. I really do believe it would be wonderful in a clinical session as well as it's easily used at home one-on-one. Rosslyn was seeing a need that would help children with conversations and she came up with a solution! In 2006 she started developing the program Color My Conversation. I think she has really come up with a winner in this program. It's very engaging, interractive and most important it works!
I would recommend checking out all the social media spots as well as reading what my fellow crew members thought.
Facebook (company):
www.facebook.com/northernspeech
Facebook (product):
www.facebook.com/colormyconversation/
Twitter:
www.twitter.com/northernspeech
@northernspeech
Pinterest:
www.pinterest.com/northernspeech
YouTube:
www.youtube.com/northernspeech
Instagram:
www.instagram.com/northernspeechservices/