When I first saw the post for

By the Way Book Series

I thought they sounded like pretty neat books. There are honestly so many books out there about different states that I was curious what might be different about these. Two of the choices jumped out at me right away,

Pennsylvania

and the

Smoky Mountains

. I wasn't sure which I liked better, so I asked Issac what he thought. I showed him all the books and read to him what they were about. He chose

Pennsylvania ~ Here We Come!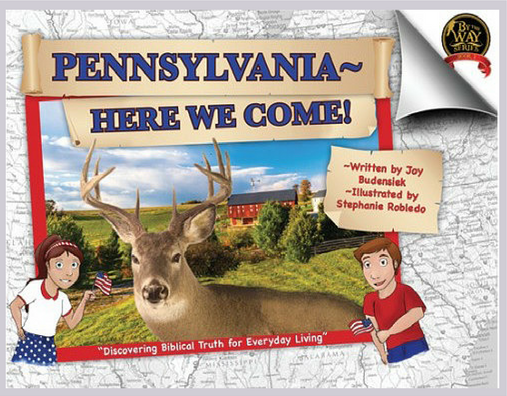 When the envelope arrived and I pulled out that hardcover book I instantly knew this book was going to be amazing! The quality of the pages is what jumped out to me first. They are wonderfully thick and will stand up my kid's rough hands :) The graphics are amazing, the story is wonderful and it's full of interesting facts. The story starts with our main characters, Lexi and Alex, being chosen to represent Pennsylvania during their state July Fourth celebration. One of the things they had to do was to showcase Penny, a Great Dane which is the state dog. As the story starts we learn first thing about the state dog, the Great Dane. I had no idea about most of what was written about Great Danes! They get depressed when they aren't around other people, they grow to over 6 ft. in one year and even a full grown Great Dane only eats 2-3 cups of food a day! As we move through the story we learn about the following:
* The Appalachian Trail, the Gettysburg Battle, Valley Forge, The Amish, Hershey & Groundhog's Day
* Chipmunks, Crickets, Deer, Bears, Caterpillars, Raccoons and Bald Eagles
* Concord Grapes, Mushrooms, State Parks & Anthracite Coal
One of my favorite pages was from Jumonville, the home of the giant cross! The arms span 12 ft. on each side, it's designed to weather 100 mph winds and the money to build it was raised by thousands of Sunday School children contributing dimes! This book is so full of history and wonderful facts! If I had to chose three things or places I'd want to go see while in Pennsylvania it would be hard. I'd probably want to see where the Amish live, the giant cross and Hershey. Who can pass up all that chocolate? One fact that really jumped out to my son was that Milton Hershey and his wife were suppose to be on the Titanic, but had to cancel because Mrs. Hershey got sick. That got my son talking about how they might have died on the Titanic, there might be no Hershey factory, etc. The Bible verses that are throughout the book are wonderful. What a wonderful way to reinforce that God is the center of it all!
There are currently six books:
Smoky Mountains ~ Here We Come!
Pennsylvania ~ Here We Come!
Ohio ~ Here We Come!
Washington ~ Here We Come!
Colorado ~ By the Way
The next books in the works are
:
IRELAND,
NEW YORK,
IDAHO &
INDIANA
Check them out on
Facebook
to find out what books are coming out next!! I think our next choice will be

Smoky Mountains ~ Here We Come!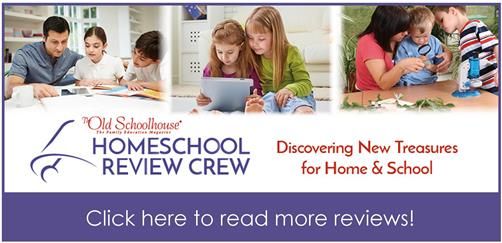 #hsreviews #travelbooks #statehistory