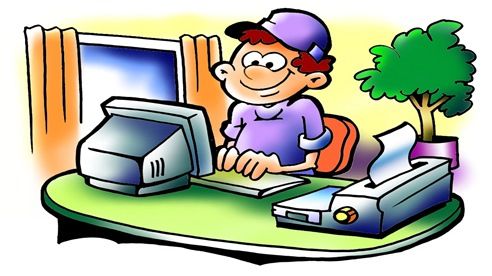 Our youngest has struggled with fine motor skills from the very beginning. He's done Occupational Therapy over 3/4's of his life. About a year ago it was suggested to us that we start working on typing. He tires quickly when writing and now that he's in the 4th grade there really is quite a bit of writing to do. We have worked a little here and there on typing and he tells me constantly "I know how to type mom!!" He is holding his hands in the correct place and not hunting and pecking :) I've explained that knowing where the keys are and having speed without errors is different :) We recently got the chance to try

The Typing Coach Online Typing Course

from

The Typing Coach

. I was excited for Issac to try this because one of the biggest key points is MASTERY. The goal with this program is ZERO errors. I really reflected on that for a bit because I've always thought of myself as a pretty speedy typer. I realized as I pondered my own typing skills that I have been known to use the backspace/delete button more than I should:) When I learned how to type we used electric typewriters. If we made mistakes we had to use correctional strips to fix our mistakes. Now that computers are in every home and office it's truly essential that our children learn how to type.
If you are looking for a flashy, game playing, bells & whistles type program this might not be for you. This is a very straight forward program to learn the keys and type with no errors. One thing that really jumped out to me is the section for slower learners. We tried this section out a bit because sometimes our son needs things just slowed down a bit. One think that kept coming up was my son telling me he knew how to type. I asked him once if he could type 50 or 60 words per minute. His answer was no (LOL) I told him that was a goal he could work towards one day :) I told him a goal was to type quickly with few to no errors. Here is the introduction that you find on the opening page:
The lessons consist of music, the typing coach leading us through the lesson, stretching and practice.
I tried to catch a few pictures of Issac typing:) I had to correct his posture quite a bit (LOL)
Self paced
Systematic (follow the steps and succeed)
Get quickly weaned from looking at the keyboard or monitor. Other programs teach dependency on looking at the monitor or keyboard, developing hard to break bad habits.
Type faster with fewer (if any) errors.
Online testing center.
Learn by typing, not game playing.
Do better on tests, assignments, and projects that require typing.
Teacher Resource Center with printables, videos, and support.
One year Access Pass for only $17 per Typer!
Created by a veteran typing teacher.
I think one of my favorite aspects of the program was the student packet. I think it really helped my son with not watching the computer screen constantly. Usually at a job when you type you are either composing a letter or typing up notes. The student packet truly prepares you for that type of work better than anything I've seen before. The progress chart is also nice for keeping track of the work your student has done.
My son is still working on the home row section because of his errors. He hasn't gotten too frustrated and as long as he's content I'm not pushing it. He has large hands for a young kid, has lower muscle tone and basically gets more tired easier than the average child. I like that
The Typing Coach Online Typing Course
is working on mastery even if it takes him a little longer to move forward. I think he'll see the rewards in the end.
Check out The Typing Coach on
Twitter
and read what the other crew members thought.